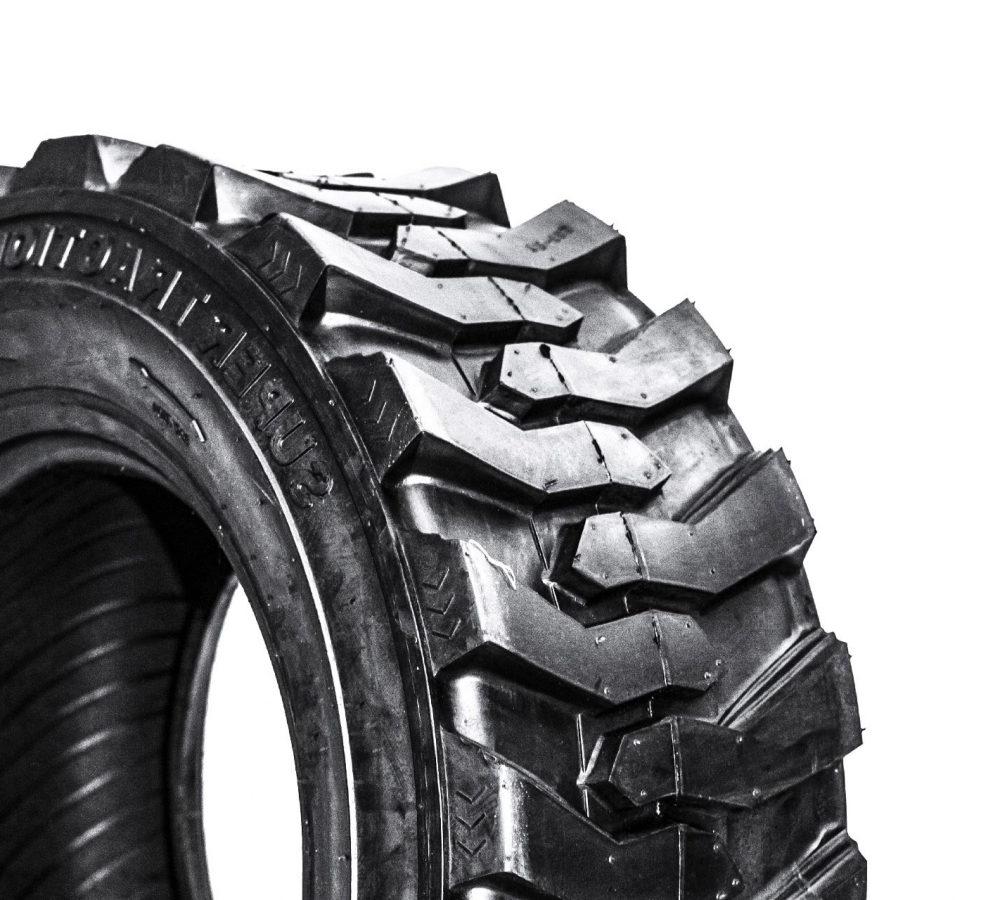 SENTRY TIRE
Pneumatic Skid Steer Tires SERIES
• Extra tough side walls with rim guard design to protect the rims and sidewall from damage.
• Special three tier lug to provide superior traction with a consistent and longer wear.
• Heavy duty construction for increased durability, reduction of downtime and increase in reliability that you can depend on.
Tire Size
Description
Rim Size (inch)
Overall Diameter (inch)
Tire Width (inch)
Ply
Weight (lbs)
Load Capacity (lbs)
Tire Size No Period
10x165,10x165,
Tire Size
Description
Rim Size (inch)
Overall Diameter (inch)
Tire Width (inch)
Ply
Weight (lbs)
Load Capacity (lbs)
Tire Size No Period
10x16.5
10x16.5 SKS5 Duramax Tubeless
8.25
30.51
10.39
10
48.51
10x165
10x16.5
10x16.5 SKS5 Forerunner Tubeless
8.25
30.51
10.39
10
NULL
10x165
12x165,12x165,
Tire Size
Description
Rim Size (inch)
Overall Diameter (inch)
Tire Width (inch)
Ply
Weight (lbs)
Load Capacity (lbs)
Tire Size No Period
12x16.5
12x16.5 SKS5 Duramax Tubeless
9.75
32.72
12.6
12
66.15
12x165
12x16.5
12x16.5 SKS5 Forerunner Tubeless
9.75
32.72
12.6
12
NULL
12x165
23x85-12,23x85-12,23x85-12,23x85-12,
Tire Size
Description
Rim Size (inch)
Overall Diameter (inch)
Tire Width (inch)
Ply
Weight (lbs)
Load Capacity (lbs)
Tire Size No Period
23x8.5-12
23x8.5-12 SKS5 Duramax Tubeless
7.00I
22.6
8.39
6
23.373
23x85-12
23x8.5-12
23x8.5-12 SKS5 Duramax Tubeless
7.00I
22.6
8.39
8
23.373
23x85-12
23x8.5-12
23x8.5-12 SKS5 Forerunner Tubeless
7.00I
22.6
8.39
6
NULL
23x85-12
23x8.5-12
23x8.5-12 SKS5 Forerunner Tubeless
7.00I
22.6
8.39
8
NULL
23x85-12
27x105-15,27x105-15,27x105-15,27x105-15,27x105-15,27x105-15,
Tire Size
Description
Rim Size (inch)
Overall Diameter (inch)
Tire Width (inch)
Ply
Weight (lbs)
Load Capacity (lbs)
Tire Size No Period
27x10.5-15
27x10.5-15 SKS5 Duramax Tubeless
8.5
27.2
10.2
10
38.5875
27x105-15
27x10.5-15
27x10.5-15 SKS5 Duramax Tubeless
8.5
27.2
10.2
6
36.3825
27x105-15
27x10.5-15
27x10.5-15 SKS5 Duramax Tubeless
8.5
27.2
10.2
8
38.5875
27x105-15
27x10.5-15
27x10.5-15 SKS5 Forerunner Tubeless
8.5
27.2
10.2
10
NULL
27x105-15
27x10.5-15
27x10.5-15 SKS5 Forerunner Tubeless
8.5
27.2
10.2
6
NULL
27x105-15
27x10.5-15
27x10.5-15 SKS5 Forerunner Tubeless
8.5
27.2
10.2
8
NULL
27x105-15
27x85-15,27x85-15,27x85-15,27x85-15,27x85-15,27x85-15,
Tire Size
Description
Rim Size (inch)
Overall Diameter (inch)
Tire Width (inch)
Ply
Weight (lbs)
Load Capacity (lbs)
Tire Size No Period
27x8.5-15
27x8.5-15 SKS5 Duramax Tubeless
7JA
26.69
8.39
10
31.9725
27x85-15
27x8.5-15
27x8.5-15 SKS5 Duramax Tubeless
7JA
26.69
8.39
6
29.7675
27x85-15
27x8.5-15
27x8.5-15 SKS5 Duramax Tubeless
7JA
26.69
8.39
8
29.7675
27x85-15
27x8.5-15
27x8.5-15 SKS5 Forerunner Tubeless
7JA
26.69
8.39
10
NULL
27x85-15
27x8.5-15
27x8.5-15 SKS5 Forerunner Tubeless
7JA
26.69
8.39
6
NULL
27x85-15
27x8.5-15
27x8.5-15 SKS5 Forerunner Tubeless
7JA
26.69
8.39
8
NULL
27x85-15