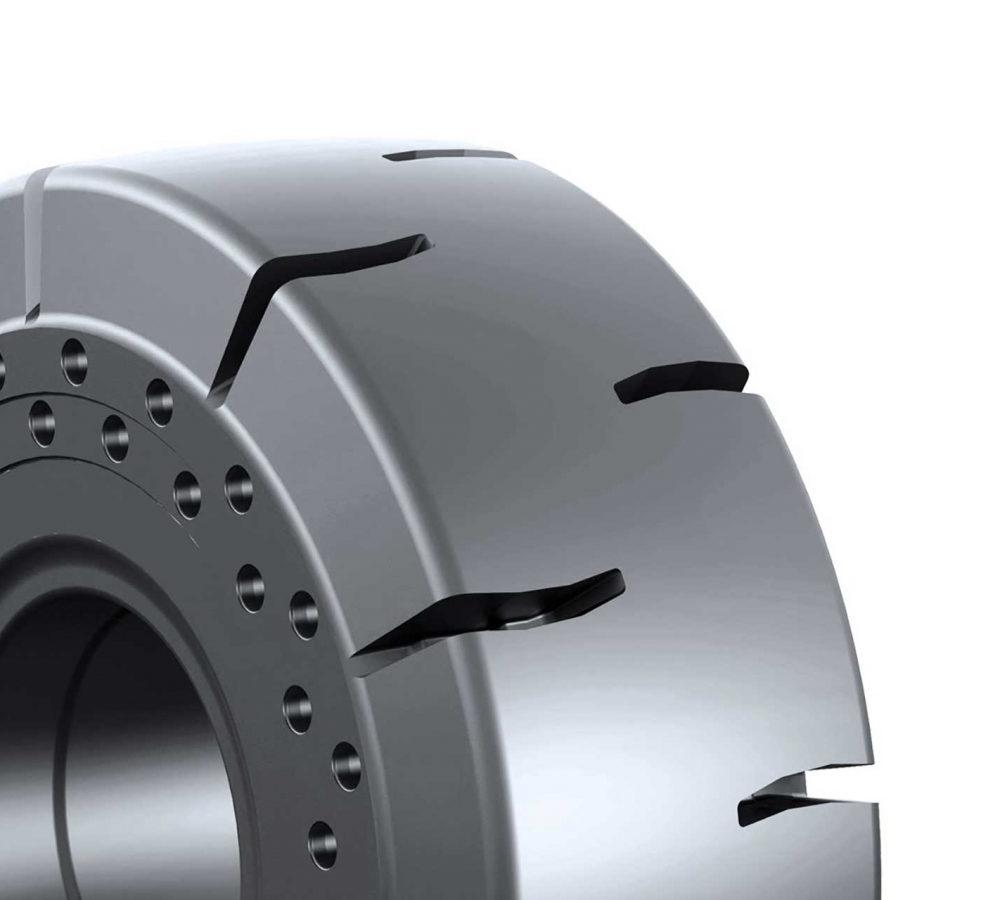 SENTRY TIRE
Skid Steer SERIES
Perfect Balance of Tire Life and Ride Quality
Designed for use in tough applications where maximum durability is needed
This tread design strikes the perfect balance between tire life and operator ride quality.
Ideal for tough waste/scrap recycling applications or applications where there are debris that can damage a tire's sidewall.
More wearable rubber for longer tire wear
Specifically for heat release when used in "push" applications which increases tire life.
Also available in Non-Marking.
Tire Size
Description
Rim Size (inch)
Overall Diameter (inch)
Tire Width (inch)
Ply
Weight (lbs)
Load Capacity (lbs)
Tire Size No Period
30x10-16,
Tire Size
Description
Rim Size (inch)
Overall Diameter (inch)
Tire Width (inch)
Ply
Weight (lbs)
Load Capacity (lbs)
Tire Size No Period
30x10-16
30x10-16 S2D Dureaco Solid Pneumatic
6
30.2
9.45
NULL
165.38
30x10-16
33x12-16,
Tire Size
Description
Rim Size (inch)
Overall Diameter (inch)
Tire Width (inch)
Ply
Weight (lbs)
Load Capacity (lbs)
Tire Size No Period
33x12-16
33x12-16 S2D Dureaco Solid Pneumatic
8
33.27
10.83
NULL
242.55
33x12-16