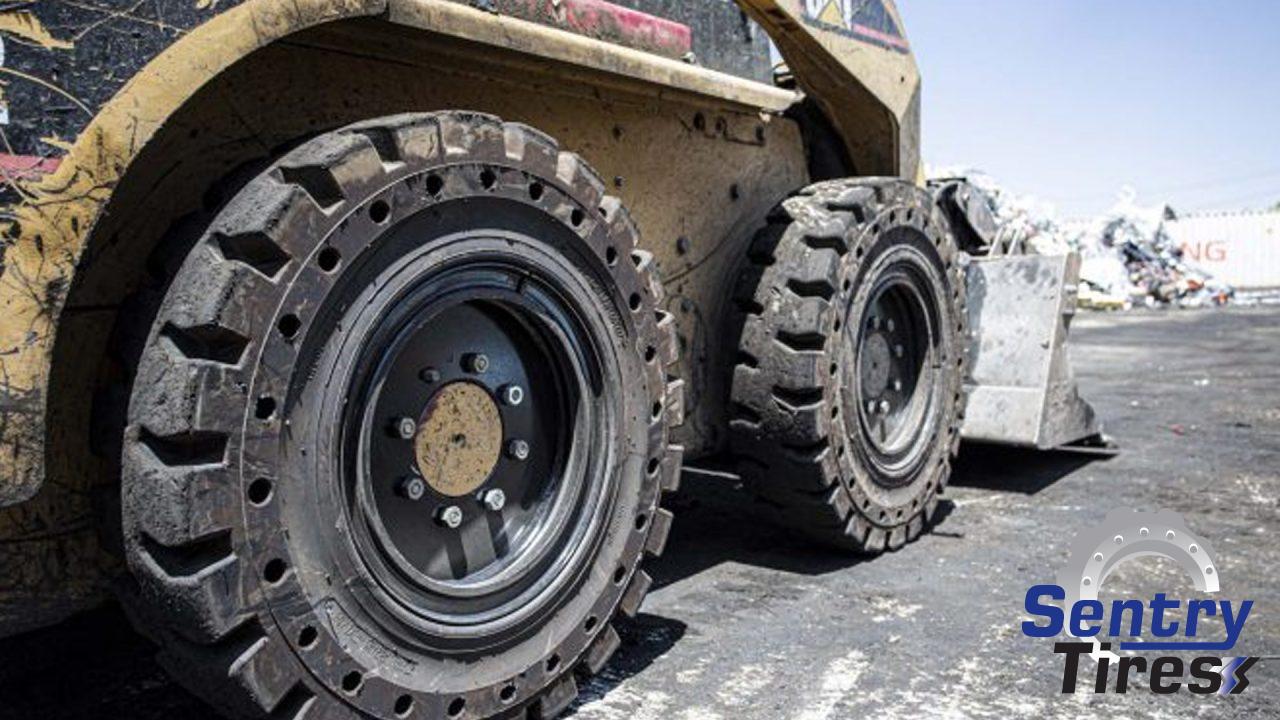 When selecting large OTR solid tires for your application, there are generally two types to choose from:

Solid OTR Tires

Mold-On Solid Tires
Solid OTR tires have 3 main advantages:

They provide the same durability as mold-on tires, but they weigh much less, which means they use less energy and reduce wear and tear on your drivetrain. 

Solid OTR tires can be used on ORIGINAL OEM wheels, which is a major benefit if you need to switch between pneumatic tires and solid tires. 

Also, if you auction off your equipment at the end of its life cycle, you can get a better value since you would not have to reinvest in a set of wheels. On that same note, you can reuse your wheels after your tires wear out.